Visor de contenido web (Global)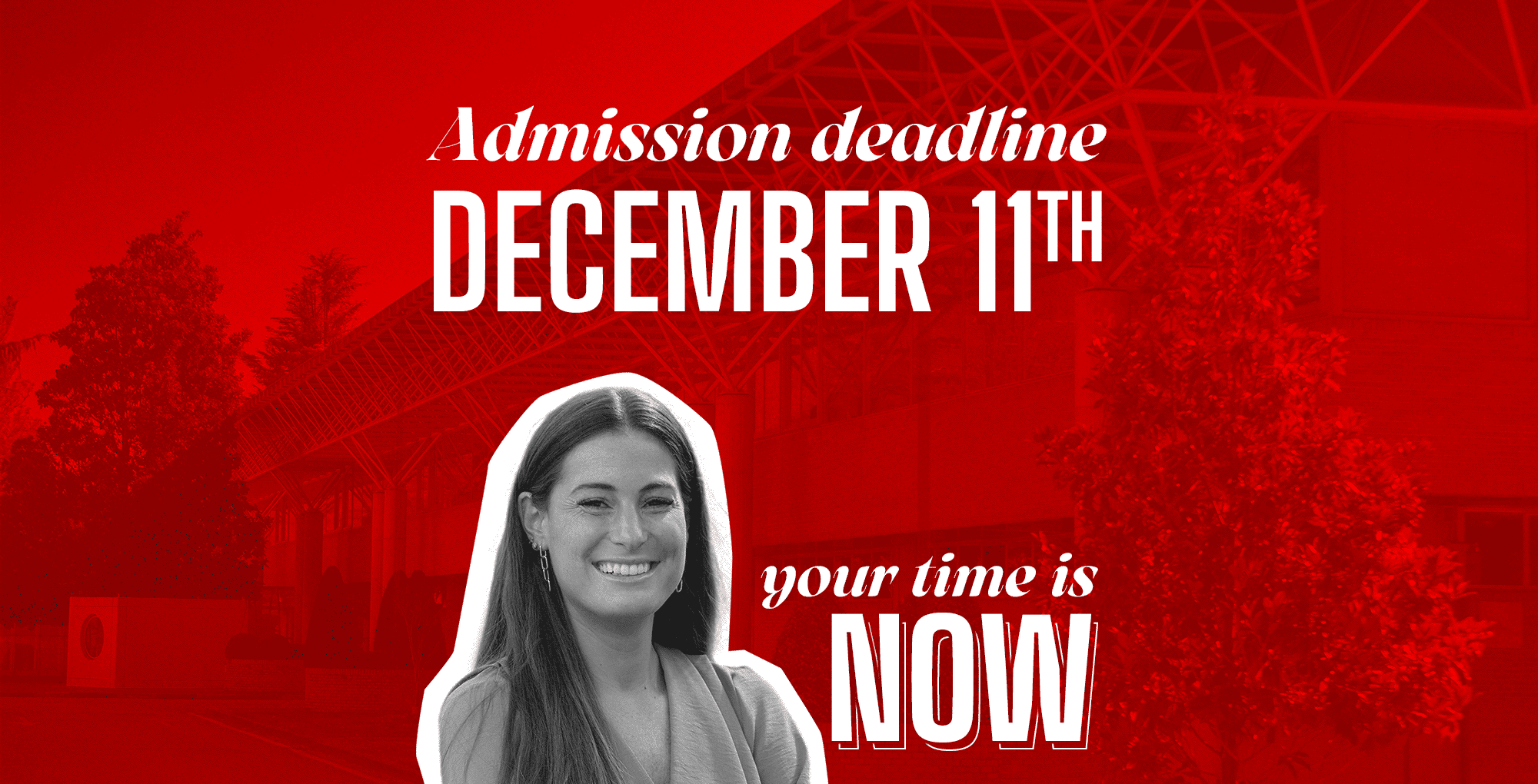 Visor de contenido web (Global)
At the University of Navarra we want to transform the world through students like you. We want to help you become an excellent professional and a committed person so that you can live that change with us.
The most important change of your life is coming. You are part of a unique generation called to improve the society we live in.
Want to #star in your college experience?
Upcoming dates
---
Schools

GPA

All*

*Except Medicine(1). Nursing only for students studying outside Spain.

→ Students outside Spain: no specific grade average is required to access this deadline. 

→ Students Spain: the grade minimum required in 1st bach = 7.

Admission exam

Resolution

December 16

January 24
---
Schools

GPA

All

Medicine: = or higher than 7
Other: Not required

Admission exam

Resolution

March 16(2)

April 17
---
| | | |
| --- | --- | --- |
| Schools | | GPA |
| Degrees with seats. | | Not required. |
| | | |
| Admission exam | | Resolution |
| Thursdays from May 2 through August 18 | | The following Thursday |
(1) International students applying for the Admissions Office at School of Medicine who have taken the BMAT on October 18, 2023 are eligible for this deadline , provided that they complete a application of Admissions Office through Portal miUNAV (miportal.unav.edu) and take the exam on that date. They must share their results with the University of Navarra on the Cambridge platform by December 16, 2023.
(2) International students who apply for the Admissions Office in the School of Medicine in the deadline of March will be able to take the exam on March 16 by taking the Admissions Office exam online or in person at the University of Navarra.