title_presentation_meets_us
ILCE is an international research institute for the teaching, evaluation and learning of language and culture in Spanish of the School of Humanities and Social Sciences of the University of Navarra (Spain).
ILCE develops its research in the field of teaching and learning Spanish as a second language language, providing classroom with innovative pedagogical practices, innovative programmes and courses and unique learning experiences in all projects and collaborations.
Since 1967, ILCE has been offering courses in language, Spanish culture, literature and history, as well as personalised programmes for international students and universities.
The ILCE is the delegated centre of the Instituto Cervantes for the Diploma Spanish language tests (DELE).
ILCE University of Navarra is an Associated Institution of APUNE (Association of North American University Programs in Spain, founded in 1968) since 22 February 2018
presentation_deployables_UN_mission_vision_story
ILCE's mission and vision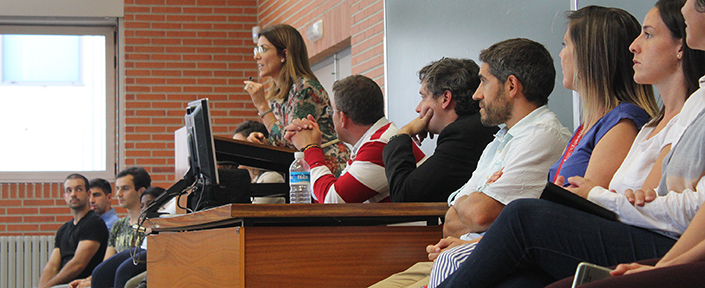 ILCE's mission as international research centre of the University of Navarra is the innovation and promotion of new pedagogical practices in the teaching, assessment and learning of Spanish as a second language language.

ILCE studies, analyses, develops and promotes sophisticated pedagogical activities, coherent assessment tools e curricular innovation for courses on language and Spanish culture.

ILCE achieves its objectives by research focused on the teaching and learning of Spanish. It consists of international research teamsgoal The teams are made up of academics (professors and doctoral students) and experts at subject who report in both the public and private sectors. These research teams innovate and advance the field of second language learning. Our international teams also offer scholars, graduates and undergraduates the opportunity to develop their expertise and achieve new professional opportunities.

ILCE strives to promote the common good, promotes mutual understanding, collaboration and empathy in multilingual communities around the world through the teaching and learning of Spanish.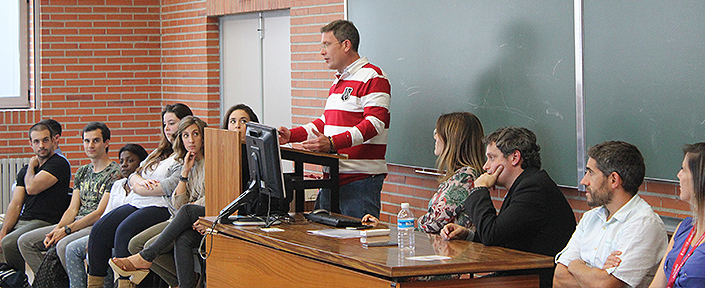 "To inspire researchers, learners and teachers of Spanish worldwide through innovative teaching, assessment and research practices".
ILCE aspires to be:

A significant and global partner, a partner rich in resources and talent for the innovative research which promotes the common good in the teaching and assessment of Spanish.

A centre that defines the most relevant international lines of research to promote good practices in the teaching and evaluation of Spanish language and culture.

A educational centre for professionals in the field of learning, assessment and teaching of Spanish as a second language language worldwide.

A centre that offers national and international academics and students at all levels the opportunity to develop their expertise to respond to urgent social needs and labour market realities.
virtual_visit_title_presentation
presentation_visit_iframe