VIII workshop Theological-Didactics 2015
VIII workshop Theological-Didactics 2015
CHALLENGES AND ORIENTATIONS ON THE FAMILY. AT PURPOSE OF TWO SYNODS
Madrid, Monday, 16 March 2015
PROGRAMME
Programme of the workshop (PDF)
TIME
SESSION
10.00
registration and reception
10.30
11.30

Session II: The Family in the Current Ecclesial Context (PDF 1) (PDF 2) 

Pedro Rodríguez(+ info)

Full Professor Emeritus of Dogmatic Theology

University of Navarra

12.30
Rest / Holy Mass
13.15

Session III: School and Family ( PDF) 

Alfonso Aguiló(+ info)

President of the Arenales Foundation.

Vice-President of the Spanish Confederation of Centres teaching (CECE)

14.45
Lunch (IESE canteen) 
16.00

colloquium with the speakers ( PDF) 

Questions and sharing of ideas and experiences

17.00

End of the workshop

submission of certificates
SPEAKERS
D. Alejandro Navas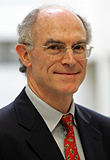 Alejandro Navas, PhD in Philosophy. Professor of Sociology and Public Opinion at the School of speech of the University of Navarra, where he was Dean. Visiting Professor in Latin American universities. advisor of the Government of Navarra for the design and implementation of social policies (team member which drew up the Family Support Plan). partner in various media speech. Member of project ATLANTES, of the Institute for Culture and Society of the University of Navarra, which aims to promote a change of mentality in society and in medicine with regard to the end of life.
D. Pedro Rodríguez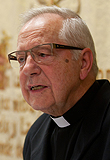 The speaker will be Pedro Rodríguez, priest, Doctor in Theology and Law. Academic of issue of the Royal Academy of Doctors of Spain and of the Pontifical Academy of St. Thomas Aquinas. Full Professor Emeritus of Dogmatic Theology at the School of Theology of the University of Navarra, where he was Dean. Member of committee advisor of "Revista Española de Teología" (Madrid), advisor of "Rivista Teologica" (Lugano, Switzerland) and "yearbook de Historia de la Iglesia" (Pamplona, Navarra). The main areas of his research are ecclesiology, ecumenical theology, the Councils of Trent and Vatican II, theology and spirituality in St. Josemaría Escrivá de Balaguer.
D. Alfonso Aguiló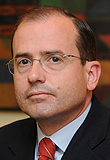 The session will be given by Alfonso Aguiló, Civil Engineer and PADE from IESE. He has been for eleven years director of high school Tajamar, Madrid, and is currently President of the Arenales Foundation and the Alborada Foundation, which have promoted a new group of teaching centers in Spain. Since 2007 he has been President of the association Madrileña de Empresas Privadas de teaching (CECE MADRID), and since 2011 Vice President of the Spanish Confederation of teaching Centers (CECE). He has published ten books on topics of Education and anthropology, as well as more than three hundred articles in various journals and publications. He directs the portal www.interrogantes.net and is Vice President of the high school European programs of study of the Education (IEEE).
DOCUMENTATION
Crisis of the family in society. Lines of action and training.(PDF1)(PDF2)(PDF3)(Video Mp4) 
Prof. Dr. Alfredo Rodríguez Sedano
Senior Associate Professor of Sociology. Associate Dean of the School of Education and Psychology of the University of Navarra.
2. At the service of the family. Our children want to know more about affectivity and sexuality (PDF).
Prof. Dr. Jokin de Irala
Full Professor at Preventive Medicine and Public Health. researcher main ICS of the University of Navarra
3. Promotion of the family. Social initiatives and challenges (PDF)
Ms. Amaya Azcona Sanz. Amaya Azcona Sanz
Spokesperson for the Spanish Family Forum. Family counsellor