Open the deadline of application for the new call of the Erasmus + Internship program.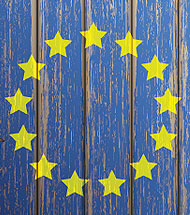 Foundation business University of Navarra opens the deadline of application for Erasmus + Internships. The program is aimed at students and recent graduates of the University of Navarra interested in international internships in companies located in Europe.
The internships may begin as of June 1, will last between 2 and 12 months and the financial endowment will be established according to the country of destination.
In the last call of the Erasmus + internship program, 84 university students in countries such as the United Kingdom, France, Italy, the Netherlands, Germany and Poland, among others.
Students can now visit instructions and register at www.feun.es.