Back to 2014_02_28_ARQ_Ruta-le-corbusier
Students of the School make the "Le Corbusier Route".
More than fifty students visited the main works of the Swiss architect along with other relevant buildings of contemporary architecture.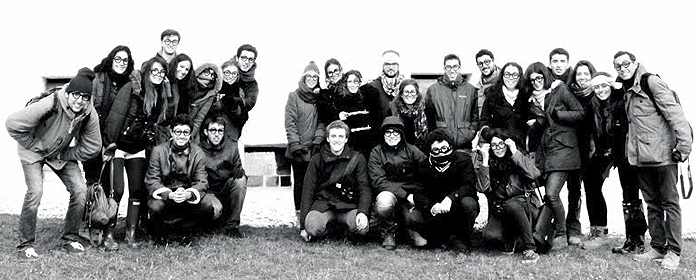 Fifty students of the School of Architecture have made the 'Le Corbusier Route' in which they have been able to see firsthand the main works of the Swiss architect, in addition to visiting other facilities and buildings of special relevance in contemporary architecture.
"We made this trip because we are studying Le Corbusier in the subject of Professor Javier Martinez and this is an icon of contemporary architecture," said Maria Velasco, a student of 2nd year of Architecture, who has shared this trip with students of his promotion, third year and an important issue of fourth year students.
Visits to the Vitra countryside, Ronchamp, La Tourette or the Cité Fruges in Pessac would not have been the same according to María Esteban, also a 2nd year Architecture student: "We went with people from the fourth year, two years older than us who joined the trip, and the experience has been unbeatable. I would recommend always doing this subject plan with older people from degree program as they ask questions that you might never think of and help you to see beyond".
The 'Le Corbusier Route', devised by Javier Martinez, professor of the subject Contemporary Architecture, serves as a support and practical tool for what is studied in the subject. "Thanks to this travel subject we can get to know more closely what we analyze in class, in addition to discovering another subject of architecture and buildings that we were unaware of. It is necessary to promote this subject of plans, especially in this degree program", said the two students.
A total of 56 students participated in a trip in which contemporary architecture was the main protagonist for 4 days.