The Entrepreneurs Club begins its activity with the Fundación Telefónica's Pop Up Emprendedores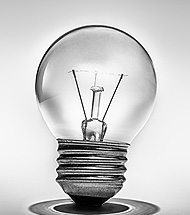 Fundación Telefónica's Think Big Entrepreneurs Pop Up Tour will be on September 30 and October 1 at Amigos Building of the University of Navarra, as the first activity of the Entrepreneurs Club for this academic year.
This event has as goal to share ideas and experiences of creative minds and receive training to improve the world.
The Pop Up Emprendedores consists of a two-hour pathway with workshops on: creativity, management projects, work in team, digital prototyping, etc. by experts in entrepreneurship of Fundación Telefónica. It is a unique opportunity to live an express entrepreneurial experience from the generation of ideas to the presentation of the idea in front of professionals.
After the activities, attendees will be invited to participate in the 4th Think Big call for young entrepreneurs, an opportunity for those who want to go further and present an idea that solves real problems in their environment.
Those interested can log on to Thinkbigjovenes.com and register individually or at group at the time of their choice. There are shifts every average hour, from 10 a.m. to 5 p.m., on September 30; or from 10 a.m. to 4 p.m., on October 1.
- Sign up for #PopUpEmprendedores
- enquiry the different phases of the pathway
- This was the #PopUpEmprendedores at the University of Valencia.