know_strategy_interior_title
STRATEGY 2025: UNIVERSITY AND SUSTAINABILITY
know_strategy_ethics_header
workcare and development
A STRATEGIC LINE FOR THE CARE OF PEOPLE
know_strategy_ethics_presentation
PRESENTATION
The change in the forms of work is an expression of the change in the forms of life. Understanding the nature of these changes and the way in which they affect development staff and social requires a reflection that involves a plurality of disciplines.
The strategic line "work, care and development" is proposed:
know_strategy_ethics_objective1



promote the research and the dialogue multidisciplinary around the role of work in shaping personality, culture and society.

To this end, the line includes projects oriented to:
To deepen the meaning of work in the contemporary world.

Explore the possibilities of work as a vector for sustainable development .

Examine the tensions between organizational structure and the vocational dimension of certain professions.

To study the ways of coping work, rest and leisure in different cultural and social contexts.

Analyze the human and social implications of the transformation of work in the digital era.
know_leadership_strategy-person1
know_leadership_strategy-person3
know_strategy_ethics_theme-teo
The meaning of work
in recent theology
The project will study how to contribute from recent Christian theology (Catholic, Protestant and Orthodox) to the understanding of work in the current context. The interdisciplinary study seeks to pay attention to new perspectives from which to think about work, so that the future of work is inspired by categories such as creativity, relationality, service, solidarity and virtue.
know_strategy_ethics_theme_theme2

Theological works that have appeared since the second half of the 20th century will be studied from a theological perspective that is attentive to the fundamental dimensions of the human being.

A research multidisciplinary will be addressed to allow for to propose a review of the social model and development and to deploy principles of action capable of influencing the socio-economic system.

It will explore the contemporary implications of the message of the sanctification of the workwho figures in the founding nucleus of Opus Dei, whose centenary is to be celebrated in 2028.
E2025_ethics_project-boton
know_strategy_ethics_linea
know_strategy_ethics_linea
The work as a human vector
of development sustainable
The goal of this project is to show why a concept of work that takes into account its multiple dimensions of value - not only its economic value - is central to advancing from a linear model of development to a model of development sustainable.
The hypothesis is threefold:

The decentwork is part of the development of people and societies not only as source of economic resources but also as source of identity staff and social integration; even if it involves effort, it provides a good to the person and to the society of which it is part, not only for its commercial value but also for the moral and relational values it can incorporate.

Take into consideration the different dimensions of value involved in the work provides a ethical criterion from which to resize the productive and financial activity in the life of the organizations, generating a model of sustainable growthpotentially scalable.

The viability of this class of organizations in an competitive environment requires appropriate legal frameworks that ensure a model partnership reciprocal between state, market and civil society..
strategy2025_projectA_gregorio
strategy2025_projectA_ferrero
strategy2025_projectA_alejandro
strategy2025_projectA_carolina
strategy2025_projectA_teresa
strategy2025_projectA_sheltering
strategy2025_projectA_ana_sanchez

Ana Sánchez Ostiz
School of Architecture.
training for sustainability in architecture; working from home.
strategy2025_projectA_begoña
strategy2025_projectA_ladislao

Ladislao Campo
Law.
Administrative Law.
Efficient companies, regulated self-regulation, partnership public-private .
strategy2025_projectA_eduardo

Eduardo Ayesa
Technology Center Ceit.
training for sustainability in professional environments; the management of water
strategy2025_projectA_marta
strategy2025_projectA_carolina

Carolina Villegas
Postdoctoral research associate at the Notre Dame - Technology Ethics Center (ND-TEC).
Technology, IA, Care
strategy2025_projectA_german
know_strategy_ethics_linea
Vocational professions
and organization of the work
The aim of this project is to analyze the tensions between the vocational demands of certain professions and the working and organizational conditions in which they are exercised as a possible structural cause of burnout, in order to propose alternative organizational models that, by making better use of talent, favor the development of the professionals involved. In particular, we will focus on healthcare professionals, Education, research and journalism.
The hypothesis is that the greater susceptibility to burnout among vocational and creative professions is due to the collision of criteria regarding the way of approaching work, when this responds to an internal motivation, and when it responds to external stimuli, generally economic. Hence, without being reduced to this, such tensions are exacerbated in contexts of job insecurity.
WORDS core topic: professional vocation, organizations, acceleration, training permanent, burnout, precariousness.
strategy2025_projectB_anamarta
strategy2025_projectB_begoña
strategy2025_projectB_miriam
strategy2025_projectB_cris
strategy2025_projectB_lopez_pan

Fernando López Pan
School of Communication.
The professional vocation of the journalist in a changing environment.
strategy2025_projectB_iribarren
strategy2025_projectB_helio

Helio Luciano
Theology.
Understanding of the subjective dimension of work in the relationship with God, associated with concrete problems.
strategy2025_projectB_clouet

Euge Clouet
PhD candidate. School of Economics.
Social entrepreneurship
strategy2025_projectA_german
know_strategy_ethics_linea
Relaxation, work
and leisure
This project aims to analyze the interrelation between rest, work and leisure, as three constitutive dimensions of human life and, in the light of the contributions of social and cultural history, to explore the different ways in which they are articulated in our times: both their manifestation in lifestyles and their impact on development staff and culture. 
Specifically, the project pursues: 

To deepen the meaning of work, rest and leisure.

Analyze the forms that the articulation of work rest and leisure has taken in the past, and the forms it takes today, paying special attention to the way we distribute our leisure time.

Reviewing the place of leisure in educational approaches.

Analyze the supply side of the entertainment industry. In particular, the audiovisual entertainment industry

To examine the ways in which the art world tries to escape the logic of the market.

Examine the ways in which the experience of nature can liberate from consumerist attitudes that erode it and reveal alternative modes of leisure.
WORDS core topic: work economic, work formative, leisure, idleness, art, spirit, spirituality, festivity, performance, self-exploitation, "leisure industry", sport, work and leisure spaces, psychic health, retirement, homo faber, homo ludens.
strategy2025_projectC_anamarta
strategy2025_projectC_claudia

Claudia Carbonell
Univ. Los Hemisferios, Ecuador.
Philosophy old.
strategy2025_projectC_lourdes
strategy2025_projectC_alvaro
strategy2025_projectC_pillar

Pilar García Ruiz
Philosophy y Letras. Philology latina.
Play and physical exercise in the work of Juan Vives: a humanist reflection.
strategy2025_projectC_julia
strategy2025_projectC_zugasti
strategy2025_projectC_recasens
strategy2025_projectC_nieves
strategy2025_projectC_sandra

Sandra Idrovo
Inalde Business School, Colombia.
Director research center Culture, work and Care.
strategy2025_projectC_villarroya
strategy2025_projectC_raul
strategy2025_projectC_maria_vasco_strategy2025_projectC_maria_vasco

Maria Vasco
University of the Hemispheres of Ecuador (UHE).
Cultural and educational policies around music.
strategy2025_projectC_DANIEL
know_strategy_ethics_linea
work and family in
media representations
I.P. Mireia Lasheras (IESE)
Objective: In this project we want to undertake three major challenges: (1) To study how the tension and integration work family has been reflected in different series produced in different parts of the world with different welfare states according to Esping-Andersen's (1990) classification (e.g. Korea, Italy, USA). (2) To investigate how the social values and anthropological assumptions of those who have produced these series influence these representations of the effort to reconcile work-family (3) To examine the reactions of the public to the work/family imaginary proposed in these series.
presentation:
The world's demographic composition has changed dramatically in recent decades. People are marrying later than their predecessors used to (Beaujouan & Ní Bhrolcháin, 2011) and are having children at an older age than in previous generations (Ní Bhrolcháin & Beaujouan, 2012). At the same time, the ratio of children per woman has been declining in most countries in the post-industrial era. The fact that women are participating in the labor force, and in the tertiary Education massively, and much more than a few years ago, has led to changes in the management of the work-family interface for both men and women. For example, nowadays many people in active employment also have care responsibilities for the elderly and children (Ingersoll-Dayton, Neal, & Hammer, 2001), and in some cases they face this without the support of a partner or close family members (OECD, 2017).
This has been reflected in movies and series. The series and movies of the 1970s presented families in which the man worked, made degree program and had a social identity linked to his professional success, and the woman was his companion, the one who took care of the family and the children, and her family role gave her a social identity (e.g. "Eight is Enough", "Lou Grant" or "Little House on the Prairie"). However, those of this last decade present families, sometimes composed only of the couple, in which both the man and the woman are dedicated to a paid professional work (e.g. "Doc: A New Life", "New Amsterdam"). Some series have confronted the rapid change in personal and professional roles, and show the generational differences in how the work-family interface is managed. This is the case, for example, of "This is us" in which the Pearson family - 1970s and 1980s - consisted of a couple in which Jack worked professionally and his wife Rebecca took care of the children, while, a few years later, their three children struggle to maintain relationships in dual-earner couples.
Television series and movies, in addition to being a reflection of social trends, are powerful vehicles for transmitting cultural patterns. As Montagu warns, "men and societies have been made from agreement with the image they had of themselves, and have changed according to the image they developed for themselves".
So far, it has not been studied how movies and series reflect the tension, the effort, and the ways of integrating work family. Neither has it been studied which are the major tensions work-family shown in movies and series, nor which are the proposed solutions.
References:
Beaujouan, E., & Ní Bhrolcháin, M. (2011). Cohabitation and marriage in Britain since the 1970s. Population Trends, 145, 31-55. https://doi.org/10.1057/pt.2011.16.
Esping-Andersen, Gøsta (1990). The three worlds of welfare capitalism. Princeton, New Jersey: Princeton University Press. ISBN 9780069028573.
Ingersoll-Dayton, B., Neal, M. B., & Hammer, L. B. (2001). Aging parents helping adult children: The experience of the sandwiched generation. Family Relations, 50(3), 262-271.
Montagu, A. (1976). The Nature of Human Aggression, Oxford University Press, 13.
Ní Bhrolcháin, M., & Beaujouan, É. (2012). Fertility postponement is largely due to rising educational enrolment. Population Studies, 66(3), 311-327.
OECD. OECD Family Database. (2017). http://www.oecd.org/els/family/database.htm Accessed 7 October 2017.
know_strategy_ethics_linea
Forum business and Humanism for interdisciplinary reflection on the transformations of the world and of work in the digital era.
We are immersed in the fourth industrial revolution: 4.0. Advanced technology is the protagonist: robotics, digitalization, AI, 3D printing, industrial biotechnology, sustainable materials and spaces, nanotechnology, etc. In each industrial revolution, new ways of work appear , which end up influencing how man conceives himself, his relationship with others and his experience of the world.

Through the organization of interdisciplinary seminars, this forum aims to study how the new forms of work that emerge in the digital era change our way of experiencing time, the way we perceive reality and sometimes its meaning.
know_strategy_ethics_linea
strategy2025_txt_events_A
"The work as a human vector of sustainable development "
 Friday, February 10. 09:30-10:45 am

 classroom 30, Central Building.

 Ladislao Campo (Law): "management efficient public policies of general interest: the public-private partnership ".
 Thursday, March 2. 09:30-10:45 am

 classroom 14, Amigos Building.

 Antonio Moreno (Economics): "Strategies to create more quality jobs and expand the class average : A public policy approach "
 Thursday, May 4. 09:30-10:45 am

 classroom ICS Siemens-Gamesa.

 Ana María Sánchez-Ostiz (Architecture): "Working from home".
strategy2025_txt_events_B
"Vocational professions and organization of work"
 Wednesday, February 8. 09:30-10:45 am

 classroom 30, Central Building

 Cristina García Vivar (Nursing, UPNA): "El lado humano del work" - "The human side of work".
 Wednesday, March 8. 09:30-10:45 am

 classroom ICS Siemens Gamesa

 Fernando López Pan(Communication) and Beatriz Gómez Baceiredo (Communication): "Journalism: a liberal profession?"
 Tuesday, March 28th. 11:00 h

 classroom 30, Central Building

Isabel Iribarren: "Contribution of scientific publications to the Sustainable development Goals (SDGs)."
 Wednesday, May 10. 09:30-10:45 am

 classroom ICS Siemens-Gamesa

 Miriam Pereira (Nursing) "The impact of the nursing environment on the development of its professional internship , according to its specificity".
strategy2025_txt_events_C
"Rest, work and leisure."
 Thursday, March 23rd. 16.00 - 17.15 h

 classroom 30 Central Ed.

 Miguel Zugasti (Philosophy y Letras) and Albert Recasens (Philosophy y Letras and ICS)The baroque party: theater and music".
 Thursday, April 20. 16.15 - 17.30 h

 classroom 30 Central Ed.

Claudia Carbonell: "Skholē, lifestyles and freedom in Plato. In response to P. Bourdieu's critique."
 Friday, May 5. 9.30 - 10.45 h

 classroom ICS Siemens-Gamesa

Gabriel Pérez Barreiro (ICS)The Art of Attention".
 Thursday, May 18. 16.00 - 17.15 h

 classroom 14 Friends Ed.

 Enrique Guerrero (Communications) and Patricia Diego (Communications)Audiovisual entertainment: leisure and business".
know_strategy_leadership_ods-logos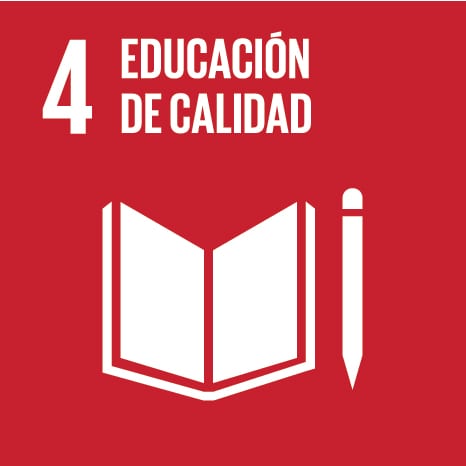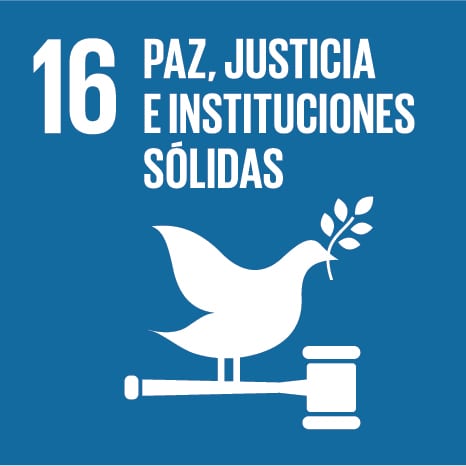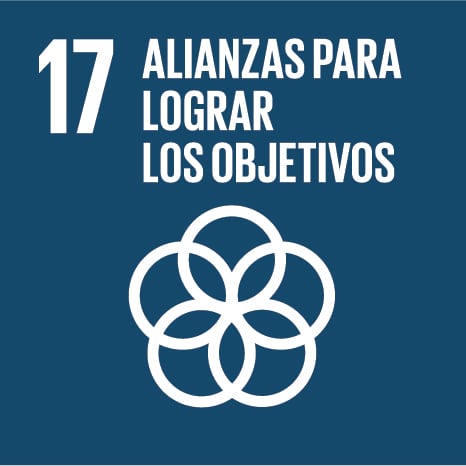 ODS

The SDGs, adopted globally, chart the way forward to end poverty, protect the planet and work towards peace and prosperity for people. 
The project 'work, care and development' wants to contribute especially to the objectives "Education of quality", "work decent and economic growth", "Peace, justice and strong institutions" and "Partnerships to achieve the goals".